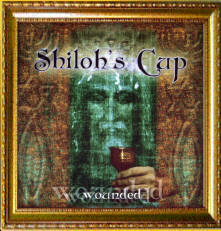 Ken Lasaine has soul. He is also a master of funk, blues, rock and jazz guitar. Ken performs with his own trio and does a lot of studio work around Los Angeles. His professional credits, from performance and recording to film and TV, illustrate his virtuosity. Ken is a lyrical acoustic player and can be a real shredder. He's also a total professional and really good guy; Shiloh's Cup can't believe their good fortune in getting him on the CD.
Ken's extensive credits include Bo Diddley, No Doubt, and Gap Band, among many others. Check him out at www.kenlasaine.com

Roxanne Mayweather began her career as an actress/singer working extensively in the Los Angeles theatre scene developing new original musicals. She has since worked on many voice overs for television and films and has numerous on camera credits as well. Roxanne has had the privilege to record her distinctive vocals on demos for many new artists, as well as recording an album with legendary jazz singer Anita O'Day. Roxanne's unique talent is evident by all that her vocal chops add to Wounded.
Film and television credits include House Party, Lackawanna Blues and Cheers. Roxanne was also a featured singing Keenette on the Kenan Ivory Wayans Show.

Scarlet Rivera is one of the world's most prominent and eclectic violinists. She is known for the artistry of her contributions to the recordings and performances of some of the most influential musicians of our time. Scarlet is also a composer and performer in her own right and her solo works show her to be one of today's most passionate and intelligent violinists. Scarlet's rich, haunting tones add a lush, vivid element that completes the atmosphere of Wounded.
Credits include Bob Dylan, Indigo Girls, Tracy Chapman and a catalog of original instrumental music. You can check out Scarlet's work at www.scarletrivera.com
Phylliss Bailey Brooks is an accomplished singer, actress, vocal director/arranger, and performance coach who has toured the world from Bangkok to Paris. She has numerous stage and television credits, whether center stage or behind the scenes. Phylliss also serves as youth minister of music at her church, and directs the Los Angeles-based GTF children's choir. Phylliss says that her biggest honor of all is being a child of The King. Shiloh's Cup is privileged to add Phylliss' virtuoso talent to their project.
Credits include TV hits such as In Living Color and MADtv. Phylliss was also an original cast member of the Broadway hit "Jelly's Last Jam.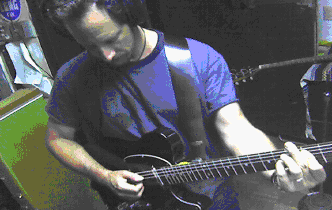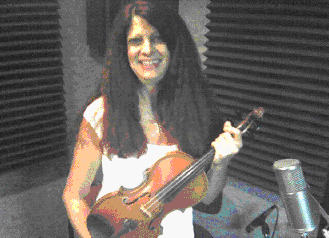 Michael Acosta is as good as they get - a highly in-demand featured saxophonist and arranger. He is known for his ability to deliver performances that nail the tunes: power rock, R&B, funk, blues, jazz - whatever is called for, on demand. His emotion-drenched solos can be counted on to raise the roof. When Shiloh needed a tenor player to deliver some special stylings, Mike was the only guy we wanted.
Michael's extensive credits include recordings with Brian Setzer, Tierra, and Kazu Matsui, among many others.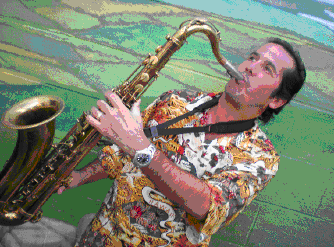 At the age of 12, Ellington Peet already has a number of recording and performance credits as a drummer and percussionist. He is the son of Wayne Peet, having inherited his father's prodigious talent. We are happy to have Ellington contribute to Shiloh's Cup and expect great things from him.
Credits include drums and percussion with The Palms Middle School Concert & Jazz Band and regular performances at his church service.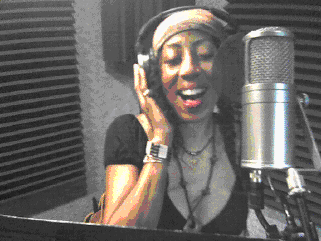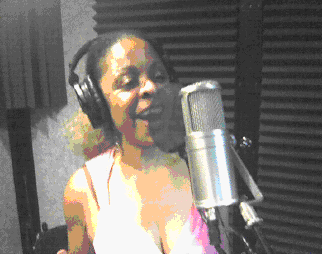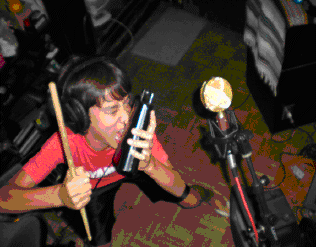 Shiloh's Cup contributors are Ken Lasaine, Scarlet Rivera, Michael Acosta, Phylliss Bailey Brooks, Roxanne Mayweather, and Ellington Peet.

These are world-class musicians who have played, produced and composed with (and for) a compendium of top artists, from jazz, rock, funk, hip-hop and gospel to classical, theatre, and film. They are able to provide creatively inspired, expressive art - on demand.